The project is aimed at strengthening a competitive social economy in EU through the spread of new cooperatives, developing innovative tools and methodologies to assist trainers in the promotion of cooperative model.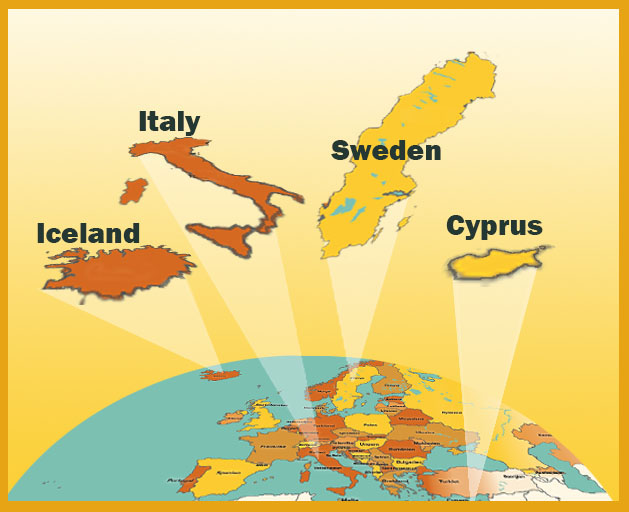 We are 7 project partners from 4 European countries Sweden, Italy, Iceland and Cyprus, including a research center and a University, a transnational network and cooperative association/ federation that have been involved in the project We have developed an e-learning platform and welcome you to try.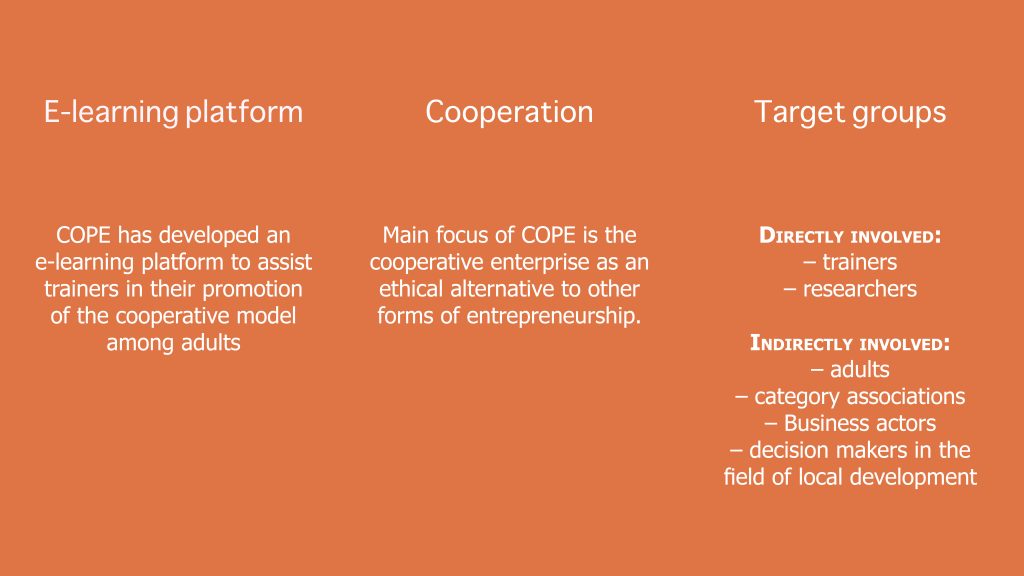 RESULTS
The expected results of the project COPE are the increased knowledge on Cooperative education and the enforced capability in trainers on promoting and teaching cooperative education. Besides, the project will improve knowledge on other systems to support cooperative business in other European countries and exchange of good practices.